MAY 14-19
Steven Juliano's extensive Mopar Collection will be on the block at Mecum Indy
As you know, in the Mopar world Steven Juliano was the "collector of collectors". Memorabilia was his passion.
Some of the highest quality and quantity ever assembled by one individual was put together by Steven Juliano.
Beyond the memorabilia collection however, Steve was known for assembling 3 of the "Rapid Transit" display for 1970.
Each one of the cars was an incredible find story. Amazingly, all were still in MI some 20+ years later.
After their purchase, each one was restored to 1970 perfection.
The three cars were featured in the 2018 Muscle Car Nationals in Chicago as Steven lay on his deathbed.
Pancreatic cancer had sadly returned with a vengeance, after experiencing a miraculous ten- year hiatus.
For the love of the hobby, Steve made arrangements to have his collection shipped to the show for all to enjoy.
Check out the link below for a full description of the full collection to be offered.
https://www.mecum.com/auctions/indianapolis-2019/lots/featured/
Hard to believe that a 1978 Mustang II could look so nice inside.  No details were missed in this restoration.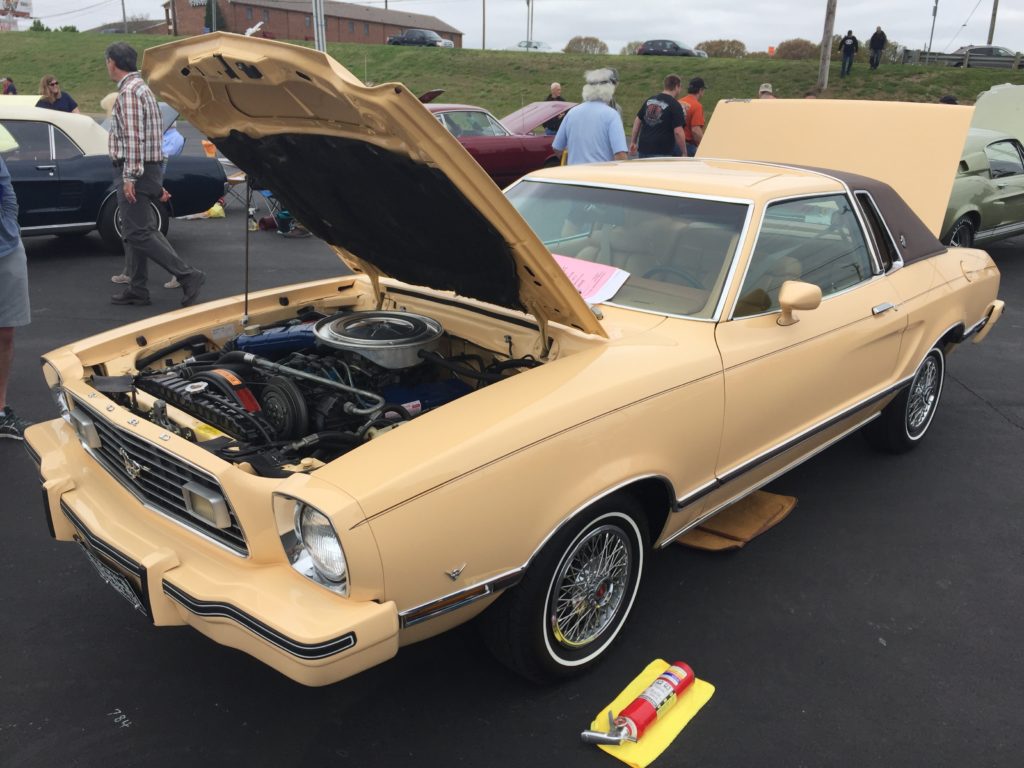 One of several Mustang II's owned by this couple, a recent $40,000 restoration brought this one to show standards. A one-owner 1967 Mustang Shelby.  The red lights by rear scoops caught my eye.  The original owner happened to be in a chair close by to answer questions. He said that before CA outlawed the lights, 250 were produced. He went on to say, after three test drives the dealer refused a fourth.  Told him, "You will have to buy the car." After tough negotiations including a 1964 VW Beetle, $3200, and removal of the Shelby's magnesium wheels, the owner had his Shelby.  With well over 150,000 miles, the Shelby continues to bring happiness to its owner. There are no plans to sell it at any price.
This 1960 Eldorado was so badly rusted that three restoration shops refused the work. Even the firewall was gone at the bottom end.  After over 3000 hours and $250,000, the master piece you see here was completed.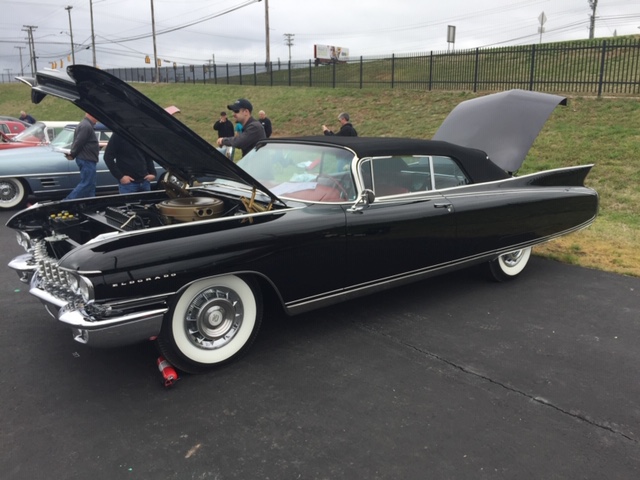 While this looks like a standard Camaro, it was far from that. The original owner came out to state that purchased this manual column shifted Camaro off a dealer's lot. His SS 396 4 speed 1968 Camaro was totaled in an accident. He needed transportation. In February of 1969, after sitting on the lot for months,a discounted price of $2,200 was reached.
For many enthusiasts, this is a first time sight. A 3 speed manual on the column. The original owner stated that it is made up from 1968 parts as this configuration was no longer available after October of 1968. While the thought of a 4 speed conversion was thought of many times, it was never done.